Apalis Heatsink Fan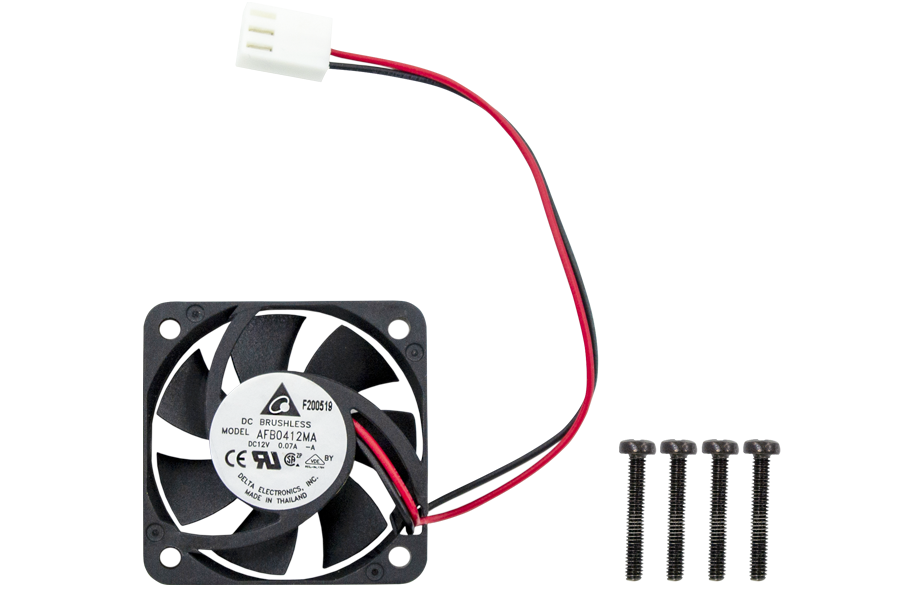 (Double-Click to Zoom)
Getting Started​
Toradex just added a connector to the Fan in order to make it plug and play with our Apalis carrier boards 1x3 pin header. Please refer to the Selecting a Heatsink Fan for Apalis SoMs article to know more about fans on Apalis SoMs in general.
info
This product is for evaluation purposes only. It wasn't thoroughly tested by Toradex and therefore cannot be recommended for volume production.
What I need to order​
The Apalis Heatsink Fan can be ordered with Apalis modules.
Where do I order​
All the products can be ordered online at Toradex Webshop.
Having trouble?​
Please contact our technical support. Various option of technical support are mentioned in the article below.
Features​
Main Features​
5000 RPM rated speed
Reverse polarity protection
Datasheets​
Datasheet​
Apalis Heatsink Fan V1.1A Datasheet Apalis Heatsink Fan V1.0A Datasheet
Additional resources​
Compatible Products​
Revision History​
Click to See the Product Numbering Scheme

Product Number (PID8) Format​

The format of the 8-digits Product Number (PID8) is the following:

The below table describes the structure of the Product Number (PID8):

| Field | Description |
| --- | --- |
| PPPP | 4-digits number, indicating the Product Configuration (PID4) that describes the key properties of the product (e.g. Product Group, RAM capacity, etc.) |
| VV | 2-digits number, indicating the Major and Minor Version (in that order) |
| AA | 2-digits number, indicating the Assembly Variant |

See the complete list of available combinations on the Revision History table of the corresponding product page.

Example​

Product number (PID8): 00291100:

0029

: Apalis iMX6D 512MB

11

: Major Version 1, Minor Version 1, Version V1.1 in short

00

: Assembly Variant A
A specific product revision has a lifecycle defined by the product state. Learn more about it on the Product Change Notifications.
2309xxxx - Apalis Heatsink Fan​
| | | | | |
| --- | --- | --- | --- | --- |
| Product # | Product Description | Changes from Previous Version | Release Date | PCN Document |
| 23091000 | Apalis Heatsink Fan V1.0A | Initial Release | January 2021 | No PCN, for this evaluation product |
| 23091100 | Apalis Heatsink Fan V1.1A | Changed fan part number from Sunon MF40101V2-1000U-G99 to Delta Electronics AFB0412MA-A for improved screw mounting experience | April 2021 | |
Errata​
None